---
Driving Hospitals Towards Performance:
Practical Managerial Guidance to Reach the "Perfect Symphony"
---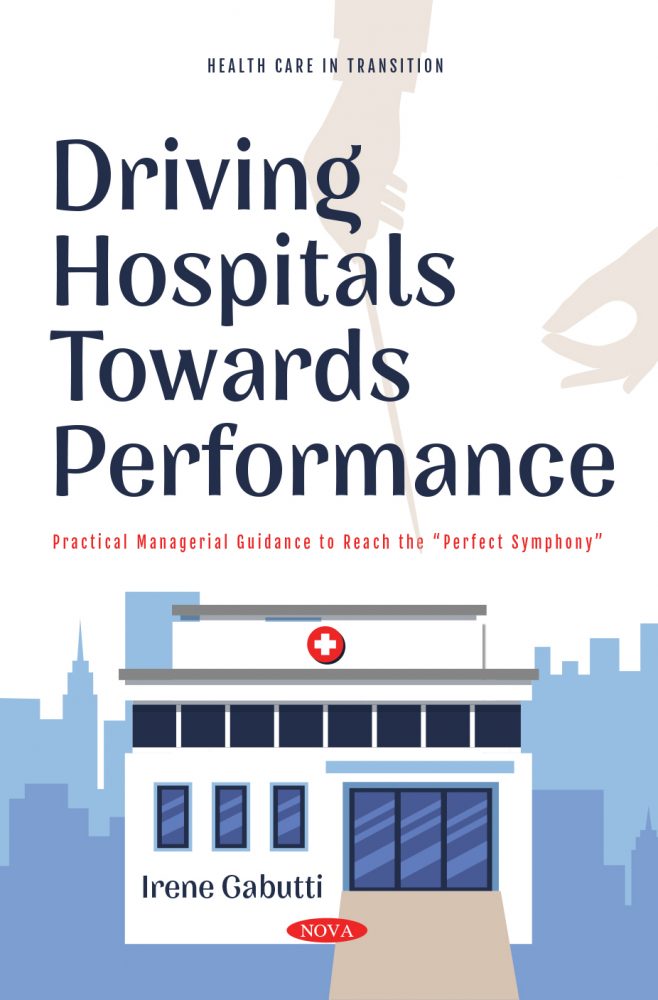 Irene Gabutti, PhD (Author) – Adjunct Professor, Organization Theory and Healthcare Management, Graduate School of Health Economics and Management (ALTEMS), Catholic University, Rome, Italy
Series: Health Care in Transition
BISAC: MED043000
DOI: https://doi.org/10.52305/DLSN5885
SHOP
Hospitals, just like orchestras, are made up of many "instruments" which play their notes on their own, yet within a broader symphony. If even one instrument fails in doing its part, or if the orchestra director leaves even one of them behind, the overall symphony will just not sound right and the final performance will be ruined. This book is aimed at providing practical guidance to hospital managers who are called to implement complex organizational transformations. In doing so, they must take into account a high number of managerial tools and dynamics which should not be overlooked. Failing to do so may negatively affect their long-term success in reaching strategic objectives.
Hospitals do not have violins, drums, and trumpets, but they do have departments, clinical wards, clinical pathways, and functional units. Moreover, their professionals must carry out different activities such as assisting patients, reporting their actions, communicating and, more and more frequently, managing parts of the hospitals themselves. Not only physicians are in charge of these aspects. Nurses and other clinical and non-clinical professionals are co-responsible, facing frequent changes in the number and type of activities they must perform.
In this context, hospital managers must design organizational charts and implement them by distributing resources and responsibilities, by setting and monitoring objectives, and by assessing the performance of units. They must motivate their staff and ensure an effective use of technology. Yet, although healthcare management is widely studied worldwide, it is rare to find contributions with such a broad and holistic point of view. Although each aspect and item of hospital management is key in reaching organizational success, the risk of overlooking one or more of them is high. Specifically, if management fails in directing all its tools towards its objectives, the chances of reaching outstanding performance are poor. Managerial tools must be used in an integrated and coherent way as multiple components of a single managerial strategy.